Regular price
$16.85
Sale price
$15.00
Unit price
per
Sale
Sold out
Share with a friend
How to Apply

Covered on this page:

How to apply FlexiNail
How to apply FlexiNail Cuticle Conditioner
How to apply FlexiNail for Toes
FlexiNail use with nail polish

FlexiNail Fingernail Conditioner

FlexiNail does NOT involve applying fake nails or a polish. It takes about 25 seconds to apply. You brush on a really quick application. You don't need to be careful applying it and if you get some on the cuticle it is NOT a problem. After you apply it please let it sit on your nails for several minutes or longer. If you are applying it before reading or watching TV – then let it sit on your nail for a full half hour.  When you want the excess oil off your nails, don't rub it in as it will just absorb into the cuticles, instead take a tissue and dab off the excess.

Ready to try FlexiNail? Click HERE to see product recommendations.

How Much to Apply

To be effective you should be applying approximately at least a half a bottle per month of the smaller glass bottle - if you have the larger 20% bottle then you use about 1/5 of the bottle a month. At this level you should actually be able to apply twice a day if you wish. If you are using more than this you can probably put on a thinner application. If you find you are wiping away a lot of product then apply slightly thinner applications.

NOTE: after a few weeks some or all of your nails should be starting to look better or you may be going through an adjustment period where your nails are reacting to the new routine. DO NOT stop using FlexiNail just because it looks like they are getting better or if they seem to be growing out and are seeming more brittle.  If you stop - they may seem great for even a few weeks more - but then the issues that caused them to dry out in the first place may return.

How often do I apply FlexiNail? 
Normally once a day. These days with all the extra hand washing and sanitizer use (both really hard on the nails) people are choosing to apply it more than once daily. 

Do I have to remove FlexiNail before applying it the next day?
FlexiNail will not harden or dry on the nail. Some will penetrate your nail with each application but when you want them completely simply dab away any excess with a tissue.  There is no need to TRY to wash off FlexiNail or remove anything. At some point you will obviously wash your hands or shower etc - but don't purposely wash it off.


Strong Medicines, Health Issues (ie thyroid) 
Some conditions cause nail growth issues and this means progress can take longer than for normal situations. If you are in this group please be extra patient with your expectations.

It is also common for the nails to seem very brittle after about 4 to 6 weeks for some people. The old damaged and brittle nail is growing out and your nails may even seem worse than they were for a couple of weeks. Keep applying and this period will pass as newer nail growth gets to the end of your fingers (if you experience this it might be a couple of weeks). 

FlexiNail Cuticle Conditioner

Your cuticles will love this. The only real usage tip is NOT to apply it right before applying FlexiNail to the nails. You don't really want to have the nails with cuticle conditioner on them when you apply.  So just pick any other time to apply. Again just a thin application is needed (it is very concentrated) and don't worry about getting any on the nail. Give it at least a minute or two or longer on the cuticles and then simply rub in (gently) any excess with fingers.

 

FlexiNail Fungus or FlexiNail for Toes
Apply this as you would the FlexiNail for fingernails.  Again consistency is the key here. Try to get into a daily routine of applications.  


Use with Nail Color or Polish:  
When STARTING out with FlexiNail we really hope that you will use nothing else at all on your nails for the first couple of months. This will help break the cycle of your damaged nails and get them in good shape much faster. AFTER your nails are in great shape and you want to show them off – then by all means use polish.

When reintroducing polish, make changes to your nail routine slowly at first and see how your nails respond. It is also important to NOT make frequent nail polish changes. When you take the polish off please try and go several days or a week before reapplying any polish. During these break days make sure to apply FlexiNail once or twice a day.

Remember that acetone is awful for your nails. Yes, it takes the polish off but it also strips all the protective coating out of your nails as well. Even if you are using our less harsh soy based nail polish remover it is still important to make less frequent nail polish changes.

When you are ready to use polish again, there is much more information HERE - as well as information about our MicroPore line of porous nail polish and our SOY based (non-acetone) nail polish remover.

New to FlexiNail? Need a recommendation?

We always like to encourage new customers starting out with FlexiNail to take some before pictures.  Then is a few months you can compare the difference. Enjoy your naturals nails and in a few months please write us with your experience and maybe send some pictures we can post on Facebook.  testimonial@FlexiNail.com
Contact Us?

For the fastest response please email us at:  info@FlexiNail.com

We would absolutely LOVE to get your comments about FlexiNail and pictures of your nails so we could post them. Please email comments and photos to:  testimonials@FlexiNail.com

For non urgent matters please leave us your phone number at 888-401-NAIL (6245) and we will call you back as soon as we can otherwise please email us if possible.

 

 
View full details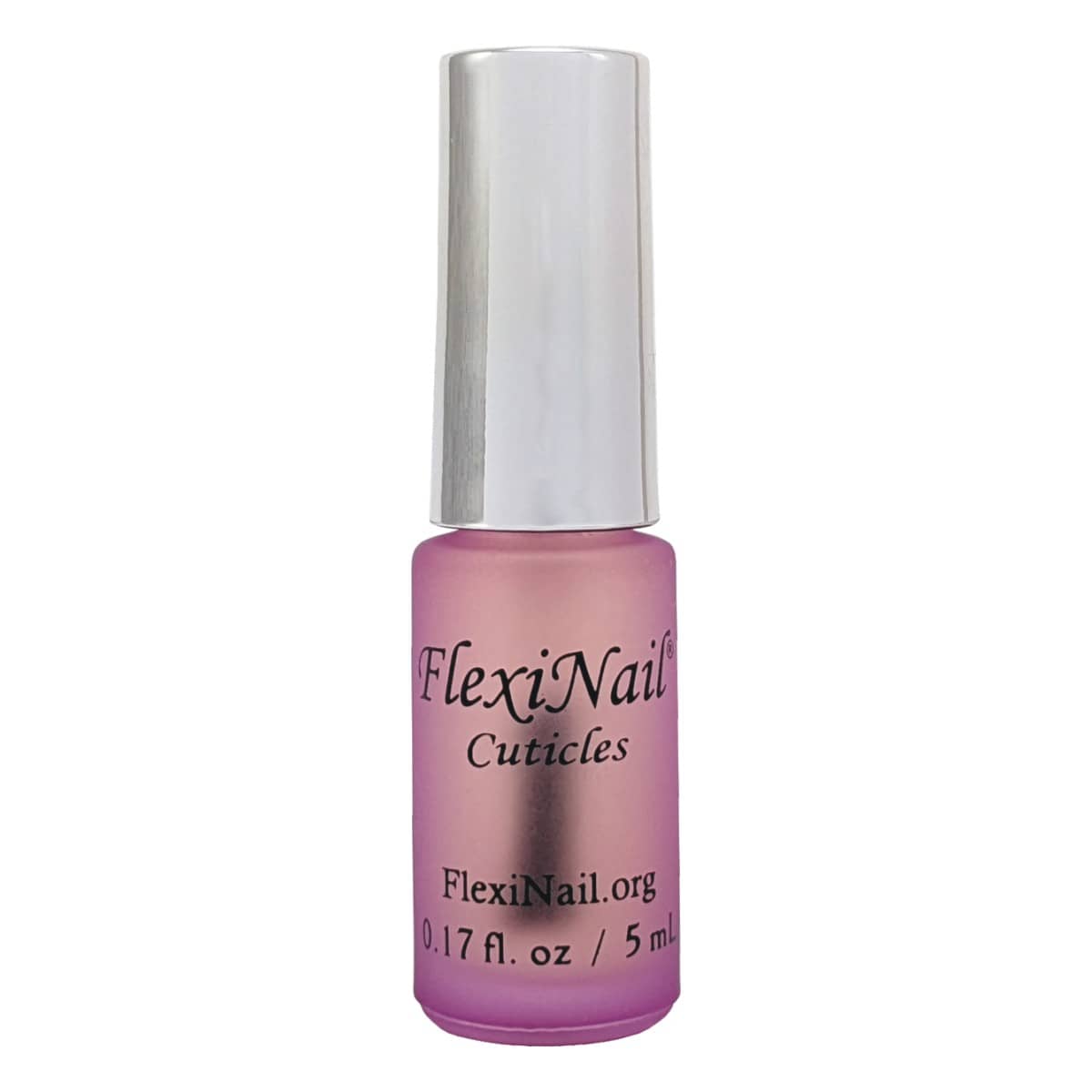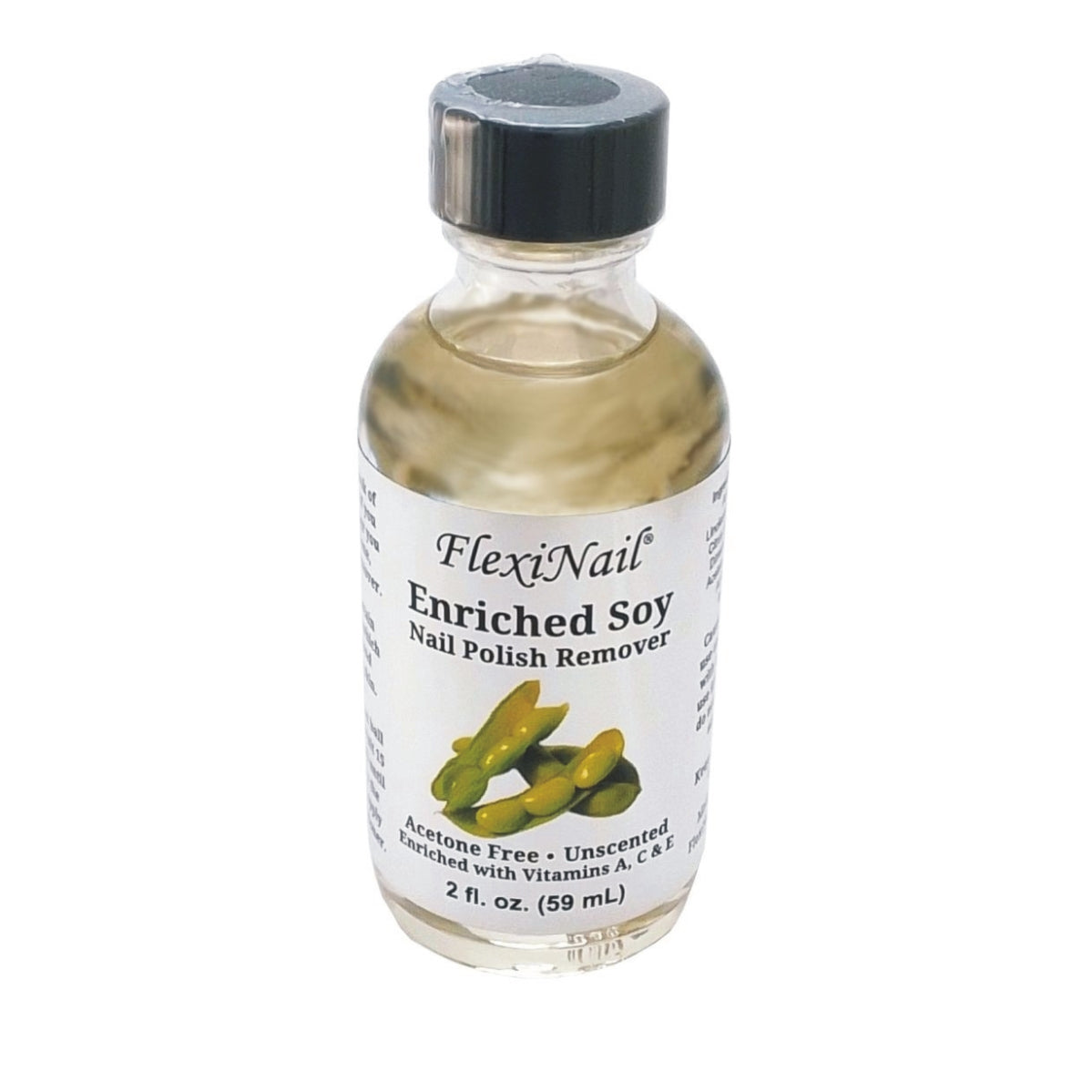 Once Your Nails are Looking Great...
When you are ready to use nail polish again, please make sure you use a non-acetone polish remover and consider using our breathable, porous MicroPore line of polish to help maintain your natural nails.
NON-Acetone Polish Remover HERE