FlexiNail Testimonials
Below are just some of the thousands of comments posted on our Facebook page or emailed to us. Not one person was paid or benefitted from sending us a review.  These are from real people that now LOVE THEIR NAILS.
All FlexiNail products are made in the USA or Canada and ship free (min. $30 order) with USPS tracking. 
Please email your comments and pictures (or videos like Pam and Cheryl) to: testimonial@FlexiNail.com 
Linda Himmel BEFORE

Linda Himmel AFTER

"Here are my nail pictures. As you can see, FlexiNail gave me back my nails. I'm a customer for life! " Linda Himmel
Megan Aubry BEFORE

"I do not do reviews online- ever. But, when I began using FlexiNail this spring, I decided to document the terrible condition of my nails so that I could send in before and after photos, should your product actually work."

Megan Aubry AFTER

"Patience is a virtue and I did need it, especially weeks 6-9 of use. I can say that this is finally something that works, and over many years I have tried multiple 'nail hardeners' and other products to have decent looking fingernails. Nothing worked until now. I have already gotten one friend to start using it. Anyone with bad nails need to try it." Megan
Benita Knopp Langley BEFORE

 I am really impressed 😳 It really works !

Benita Knopp Langley AFTER

Before and After! 3 months.  I am really impressed 😳 It really works !
Melissa Mengelkamp BEFORE

Melissa Mengelkamp AFTER

"Just wanted to say thank you for such an amazing product. I really didn't think it would work but my nails have improved so much in about 2 months." Melissa
Anne Stearns Pardun BEFORE

Anne Stearns Pardun AFTER

"This product is totally restructuring and rebuilding my nails. Years of splitting, weak and unattractive nails are now growing strong and longer than ever!No splitting so much stronger!!" Anne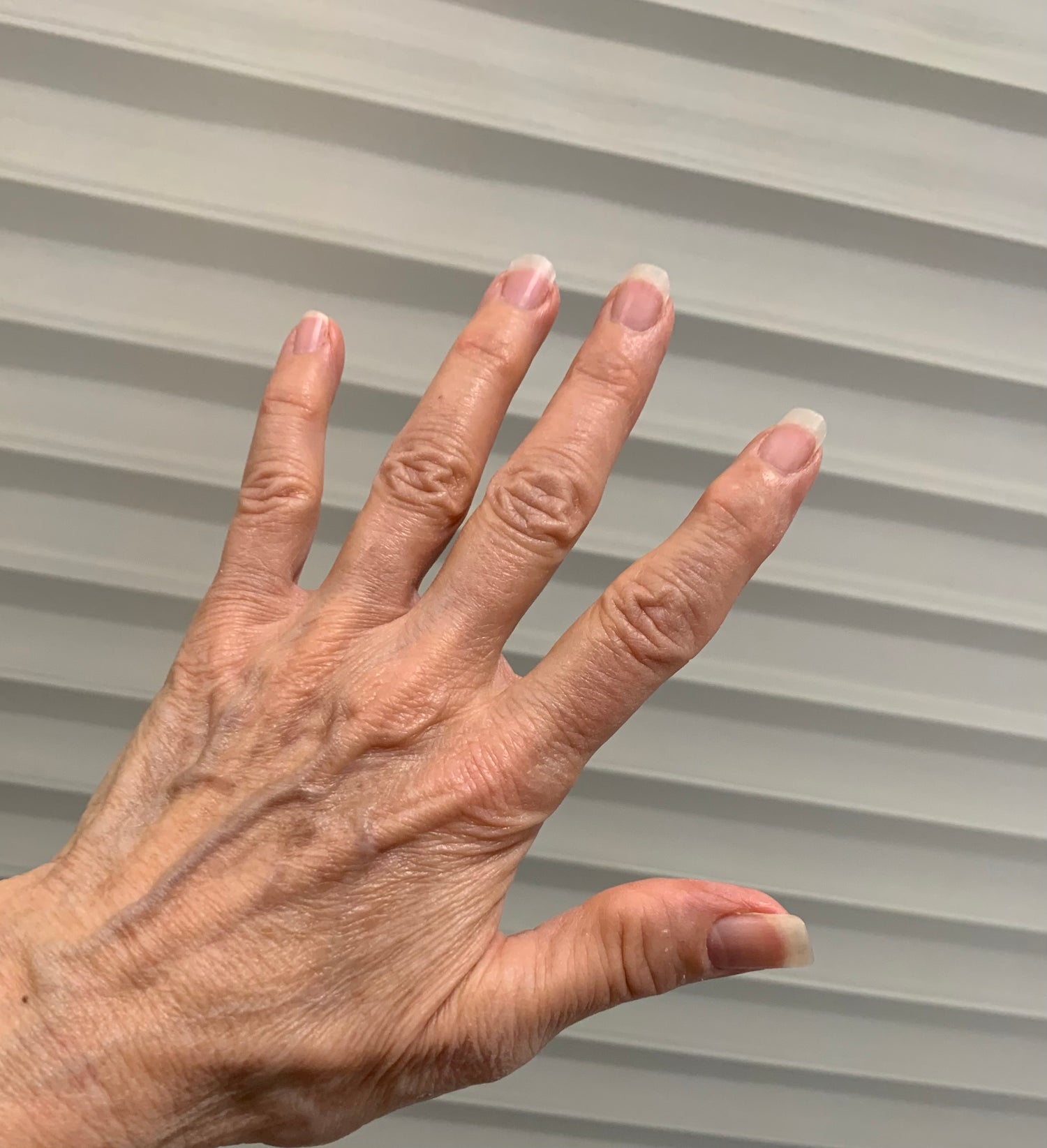 Cheryl Kantor Goldenberg
As a Dentist, before I began using FlexiNail, my nails were very short and weak. They peeled, bent and constantly chipped or broke very easily. I attributed their condition to the fact that as I practiced dentistry for over 40 years, I washed my hands about 50 times a day, wiping them with disposable towels and then immediately donning latex or vinyl gloves for 8-10 hours a day. For a year or two, I tried acrylic nails, but whenever I had the nails removed and redone, my own nails were worse than ever. I knew that false nails were not healthy for my nails. I stopped having the acrylic nails done. Once I retired, I couldn't even look at my hands without cringing. I don't have my own "before"pictures, but there were no nails to really see, anyway. Since I have used FlexiNail Conditioner, I actually have to trim my nails when they're too long! I can't recommend this product highly enough! And I recommend new users follow the directions and exercise patience; you need to wait for your beautiful new nails grow out! It's definitely so worth that wait! Cheryl
Shop FlexiNail Now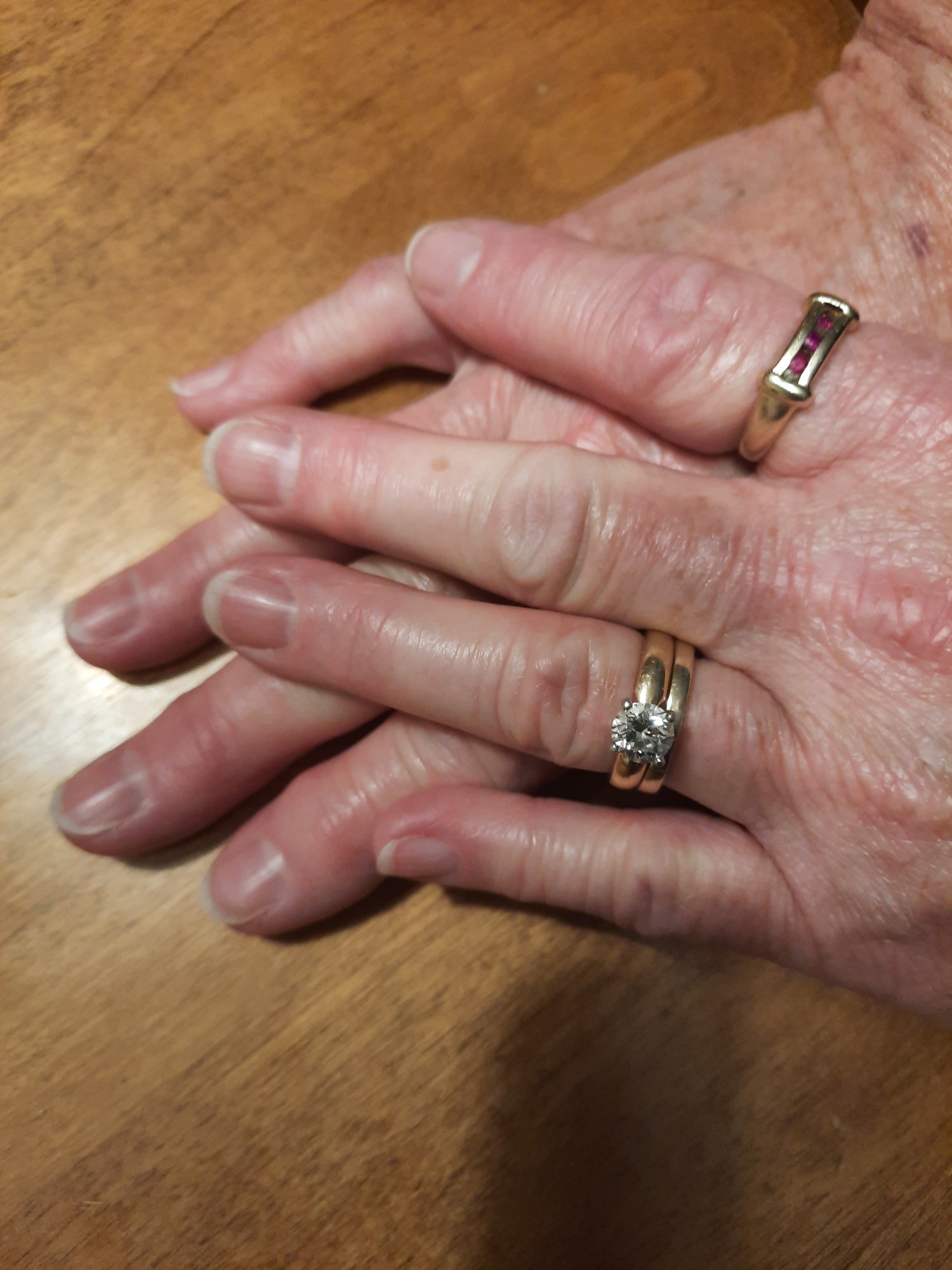 Brenda White
"I cannot believe that after decades I now have fingernails that I do not try to hide.  It's like magic! My nails were so dry and brittle.  The least little bump would snap them off. I had layers peeling, white lines on them.   I wish I had taken a Before Picture.  I didn't, but all you have to do is look at the worst of your before pictures already posted here and you will see mine - they were identical. I have now used it every day for 104 days.  My nails not only look better, they feel so much better to touch them. I would recommend your product to anyone who had nails like mine were. I will be 65 years old in one week.  Here is a photo of after 104 straight days of using FlexiNail.  Thank you."   Brenda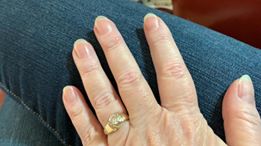 Gail Drake
"Flexinail has really helped my short, peeling, splitting nails to grow. They've never looked this good before."   Gail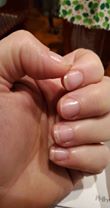 Dianne Love Nelson
"This stuff is so great. I have nails for the first time in 50 years!" Dianne
Shop FlexiNail Now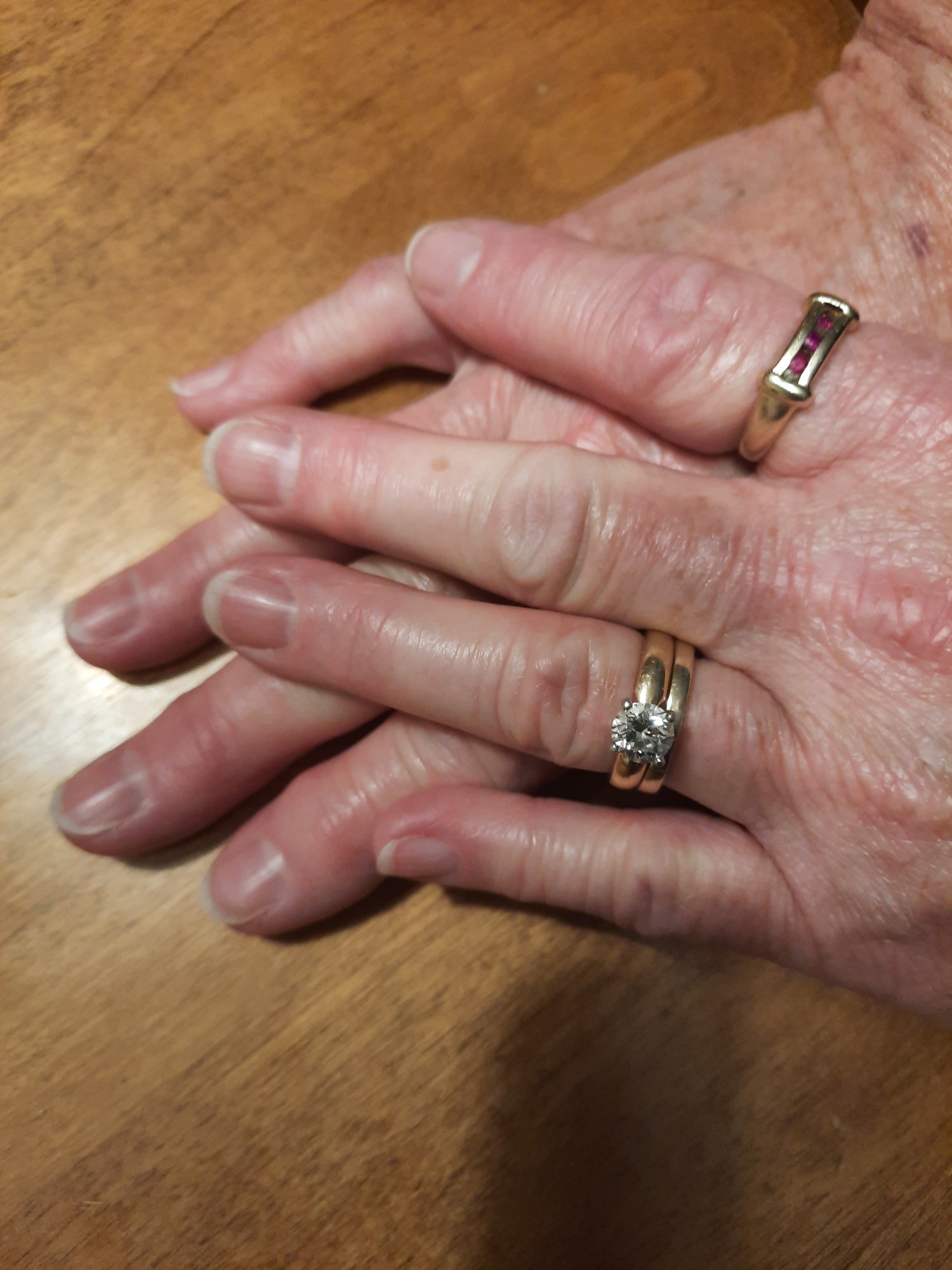 Barbara Emri
"My nails have never been this long all at the same time and strong as well. FlexiNail is a wonderful product. You do have to stick with it in the beginning (be faithful and use it for at least 2-3 months) and you'll love your results!"   Barbara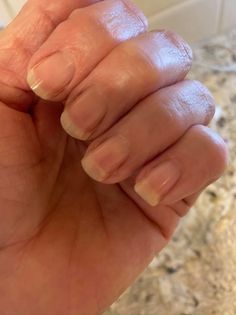 Cathy Doyle Tigges
"I have had horrible nails for years. Every nail issue (besides biting), I had. Brittle, vertical splits, yellowing, chipping, no growth. FlexiNail worked for me." Cathy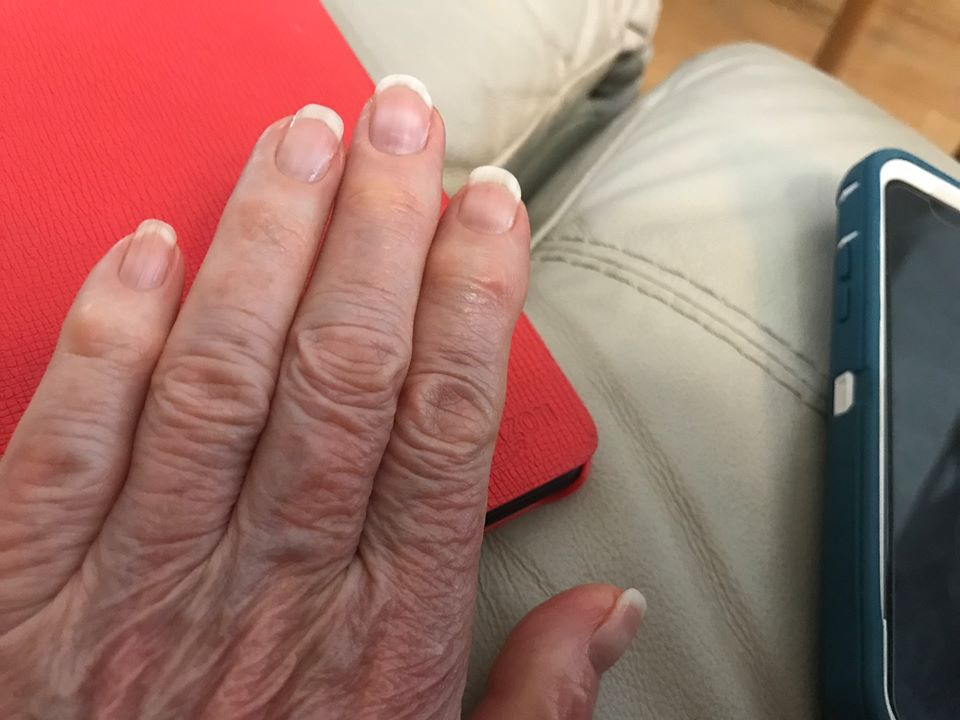 Robin Slaby
"I had artificial nails for over 20 years. Even tried the dip gel two years ago. Nails have been horrible ever since stopping. Have tried numerous products. This is the first product to actually work. It does take almost 100 days without nail polish of any kind and using daily. Sometimes several times a day , as I am cooking and washing my hands constantly. I have never been happier. I have all 10 nails. Amazing product." Robin

Ester Stedman
"Add me to the long list of satisfied customers. After taking my gel nails off in December, I really thought I was going to totally lose one nail (wish I had pictures). All the rest were cracked, broken, ridged and paper thin. It took me about 2 months to get to this point. Never going back!"   Ester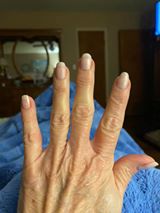 Scarlett Tucker Golleher
"I've never ever been able to grow nails. Mine were paper thin and would split and tear easily. I've been using FlexiNail for about 3 months and all 10 of my nails are this long. (I keep having to file them down because they grow so fast.) They are thick and healthy. I love this product." Scarlett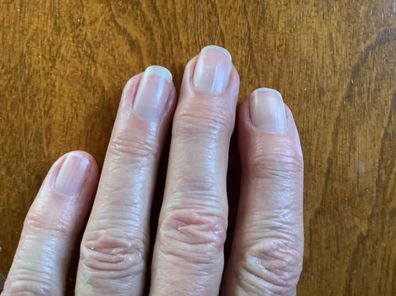 Diane Mercer
"My nails have been weak all my life. 73 years. This is the first product that is working. Other products made my nails split and my nails took months to recover!! Very happy. I apply it at night before bed."   Diane
Christine Ellsworth Lau:

"I really doubted that these reviews were real, but late one night I bought FlexiNail anyway. It is amazing! I use it daily and have diligently been trimming my split nails and now they are growing out completely healthy and strong! I'm a believer and highly recommend."

Tobie Kahn Scheibel:

"I am so impressed with results after 5 weeks. Never before was I was never able to get past the first month after deciding to go natural. My nails are coming along very well. Thank you for this awesome product."

Debbie Betlow:

"Looking great 2 1/2 months in, twice a day. So strong! No more acrylic or dip nails for me! Just the real thing. Thank you FlexiNail"
Cash, Frisco TX:

"ABSOLUTELY FANTASTIC....this is the first time in my 63 years that I have MY nails looking good. I've been using for 9 months and the results are great. It is TRUE that it doesn't happen overnight but follow instructions and it WILL happen for you too."

Barbara, Kent UK:

"Just wanted to say what a wonderful product flexinail is. My nails grow slowly maybe because I am 60 but I am now after 4 months reaping the rewards and what a wonderful feeling it is to have nails that look so healthy for such little effort. Thank you so much!"

Evelyn, Deurne Antwerpen:

"Since I have started using this product I have long hard nails : ) I cannot recommend it enough just buy it and see the results urself :) U will be amazed !! :)"
Jane, Sutton NE:

"This is the best nail treatment I have ever found. I work with water everyday and my nails were a mess but after I started using the flexinail they are so much better. At first I didn't think it was working but after about 3 months my nails started to grow and look better. Now they are long and strong. I will not buy anything else for my nails."

Charles, Arvada Colorado (Classical Guitarist)

"I play classical guitar (not well but with enthusiasm) so nails are very important. Until I heard of Flexinail worrying about nail was a constant and irritating anxiety. Flexinail has changed that completely: my nails are now flexible and tough and no longer much of a worry. Thanks!"

Karin, Buford GA:

"This stuff is absolutely amazing!! I am 53 and have never had fingernails until now! It takes awhile for it to start working but don't give up because once it does you will be thrilled with the results! Truly amazing!!"
There are tens of thousands more comments and photos on our FaceBook page or a couple of videos below. We hope you will post your experience with FlexiNail on FB and also send us your comments via email as well: testimonial@FlexiNail.com
Pam Pfennig and her FlexiNail experience:
Cheryl and her FlexiNail experience:
Your Own Nail Journey
Before you start applying FlexiNail, take some pictures of your nails. Mark in your calendar about 3 or 4 months later and take some more photos at that point. You will be amazed at the improvement you see.
* All testimonials are copied exactly as sent to us. We do NOT pay or compensate anyone for supplying us with these testimonials. Individual results may vary.  PLEASE EMAIL your comments or testimonial along with photos to: testimonial@FlexiNail.com